Get rid of a hangover: Tips for quickly breaking down alcohol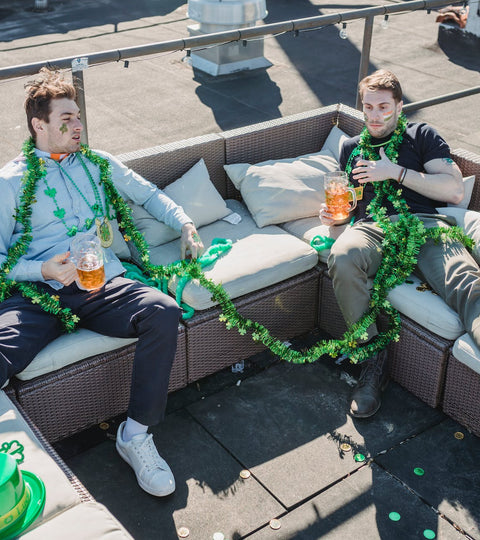 Have you ever wondered why you wake up with a painful hangover after a night of partying? In this article we will look at the facts about alcohol, how it is broken down in the body and effective methods against it Male cat deal with. Our goal is to give you informative and practical tips to minimize the unpleasant aftereffects of a night of drinking.
Understand how the body breaks down alcohol
Alcohol is broken down primarily in the liver and this process cannot be accelerated. On average, it takes the body about an hour to process the amount of alcohol in a standard drink. Understanding this process is the first step to dealing with hangovers effectively.

Factors affecting degradation
Various factors affect how quickly your body breaks down alcohol. This includes your weight, gender, age, level of tiredness and whether you drank on an empty or full stomach. Eating a balanced meal before drinking can help break down alcohol.
What to do against a hangover: proven methods
Hydration is key
Alcohol has a diuretic effect and removes fluid from the body. Therefore, an essential part of fighting a hangover is drinking plenty of water or electrolyte drinks. This helps offset dehydration caused by alcohol consumption.

Elotrans for support
Elotrans, a well-known remedy for treating dehydration, can also be useful for fighting a hangover. It helps restore the body's electrolyte balance, which is especially important after excessive alcohol consumption.
The perfect hangover breakfast
Choose nutrient-dense foods
Eating the right breakfast can make a big difference when it comes to fighting a hangover. Nutrient-dense foods like eggs, which are rich in amino acids, and bananas, which provide potassium, can help through Alcohol consumption replenish lost nutrients.

Avoiding heavy foods
Although it may be tempting to reach for greasy and heavy foods, it's better to opt for lighter options that won't upset your stomach. Whole grains, fruits and vegetables are good options.
In this first part of our article, we covered the basics of how alcohol is broken down in the body and some initial tips for fighting a hangover. In the next part, we'll look at additional strategies to minimize the effects of a hangover and get back in shape faster.
Natural remedies for hangover symptoms
Now that we've covered the basics of quitting alcohol and getting started on fighting a hangover, let's take a look at other proven strategies that can help you get back on your feet faster.
We cannot emphasize enough the importance of rehydrating the body after excessive alcohol consumption. In addition to water, fruit juices or herbal teas can also be helpful. They provide the body with additional vitamins and antioxidants that can help fight hangover symptoms.

Proven home remedies
Here are some natural remedies that can help:
Ginger tea: Relieves nausea and calms the stomach.
Honey: Contains fructose, which helps break down alcohol faster.
Bananas: A quick way to replenish lost electrolytes and potassium.

sleep and rest
Sufficient sleep is essential to give the body the opportunity to regenerate. Even though you may have been drinking in Après Allstars ski-bound shot glasses the night before, now is the time to give your body some rest.
Activities to promote well-being
A short walk in the fresh air can work wonders. Light physical activity stimulates metabolism and helps the body detoxify more quickly.

Relaxation techniques
Techniques such as meditation or light yoga exercises can also help relieve hangover symptoms. They help relieve stress and calm the mind.
How to avoid a hangover in the future
The best way to avoid a hangover is to consume alcohol in moderation and know your limits.
Here are a few tips on how to drink responsibly:
Drink slowly and take breaks in between.
Alternate alcoholic drinks with water.
Avoid mixing different types of alcohol.
We hope that this guide provides you with helpful information and practical tips to effectively combat a hangover and avoid it in the future. Remember to drink responsibly and give your body the care and attention it deserves.
Visit our After Allstars Shop to get our unique glasses to secure! They are perfect for spirits lovers looking for something special or as an original gift for friends and family. Don't miss this one Schnapsgläser in Skibindung are an absolute must-have for everyone who appreciates something special!