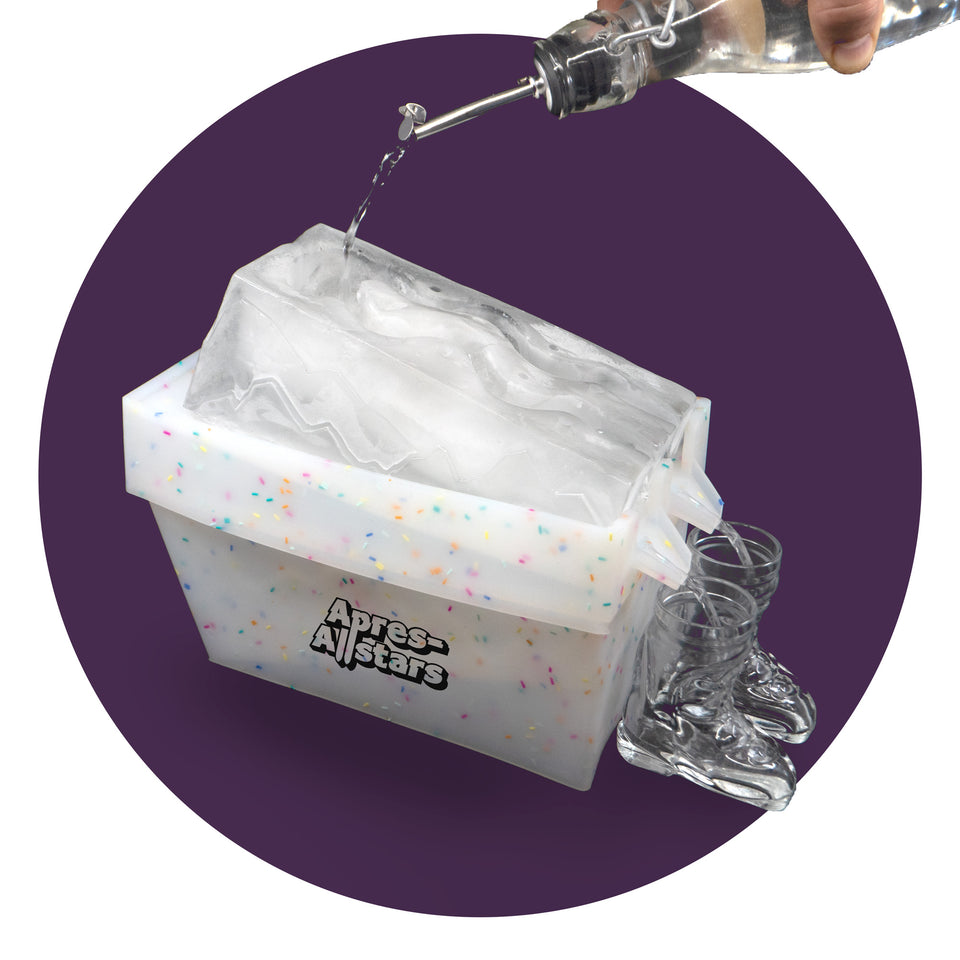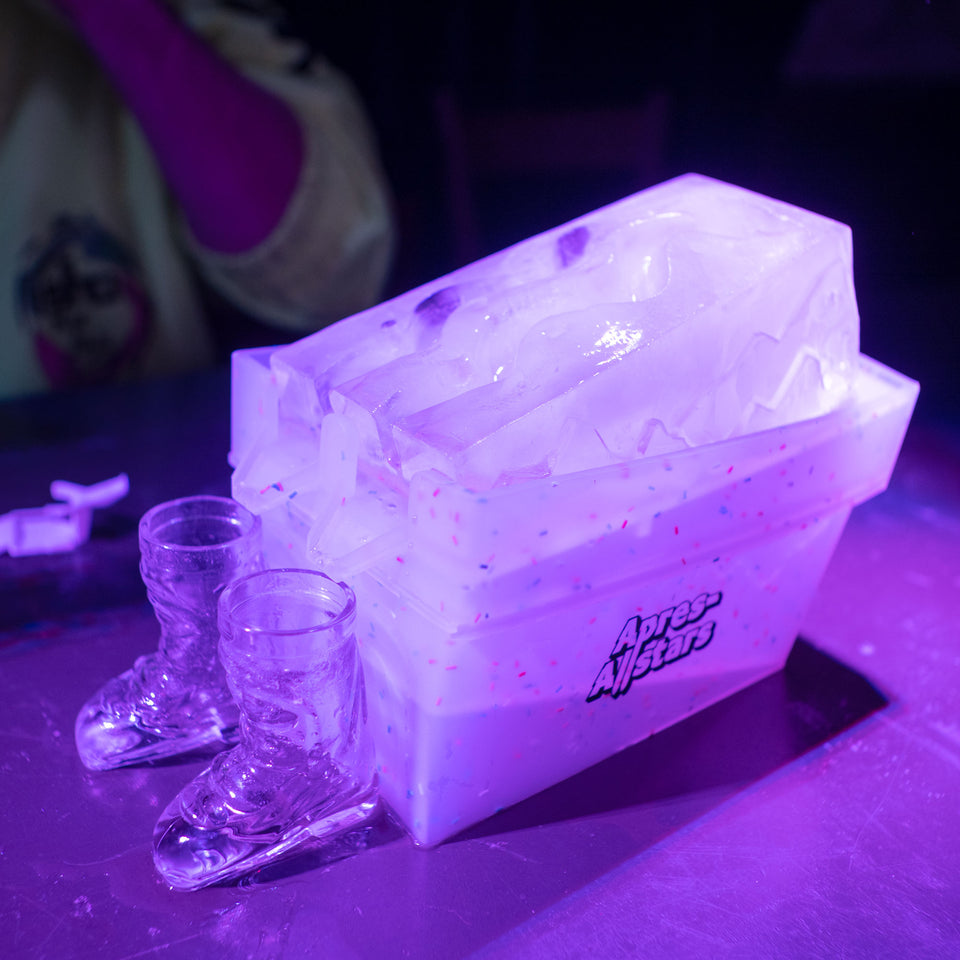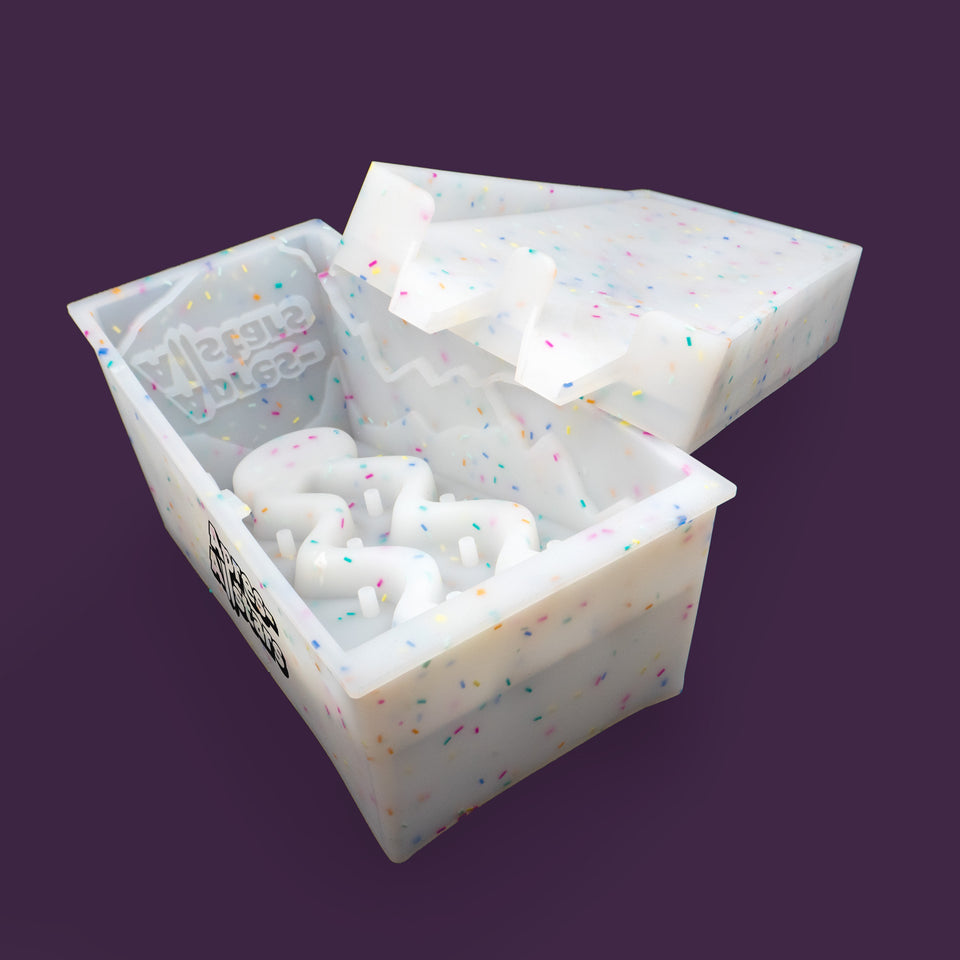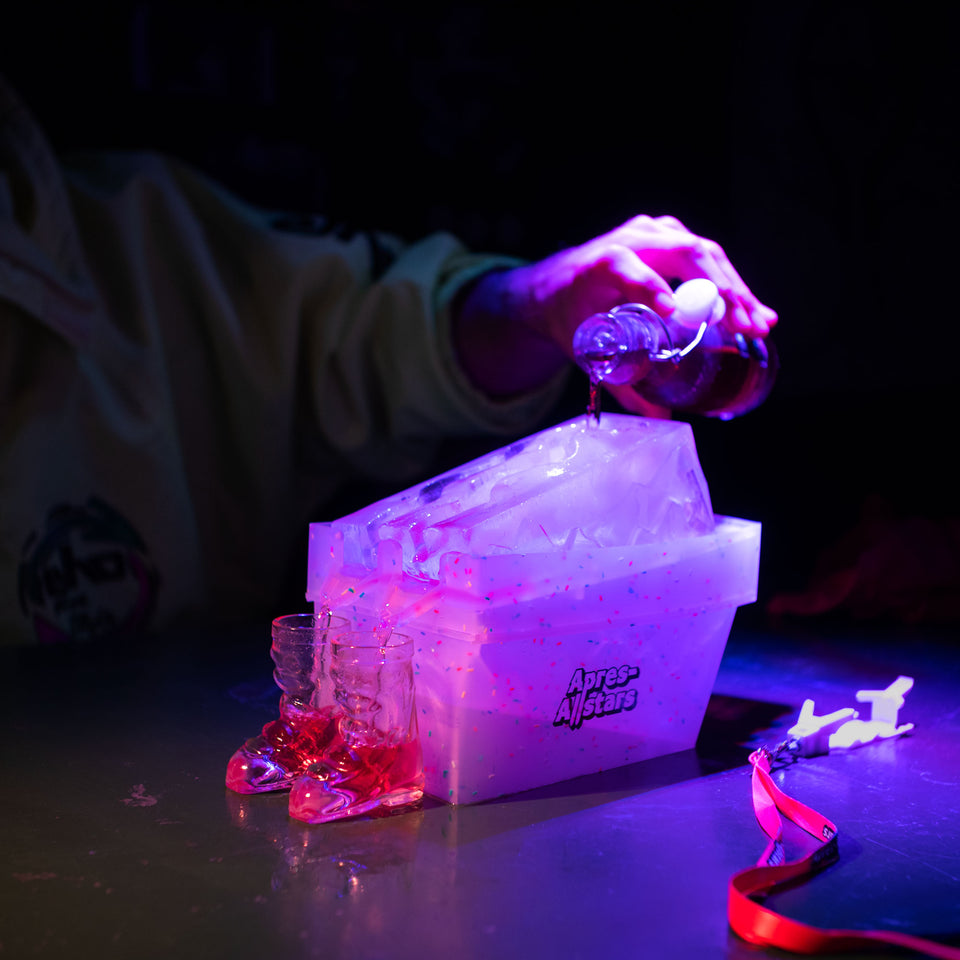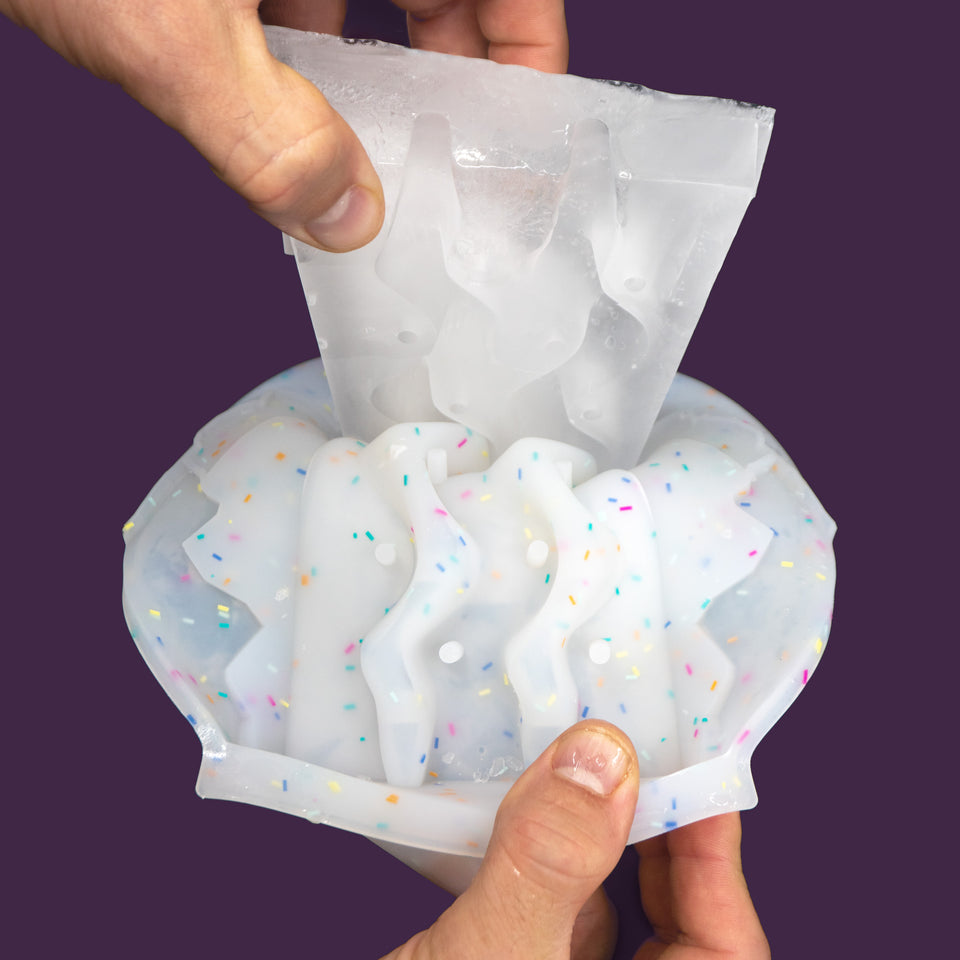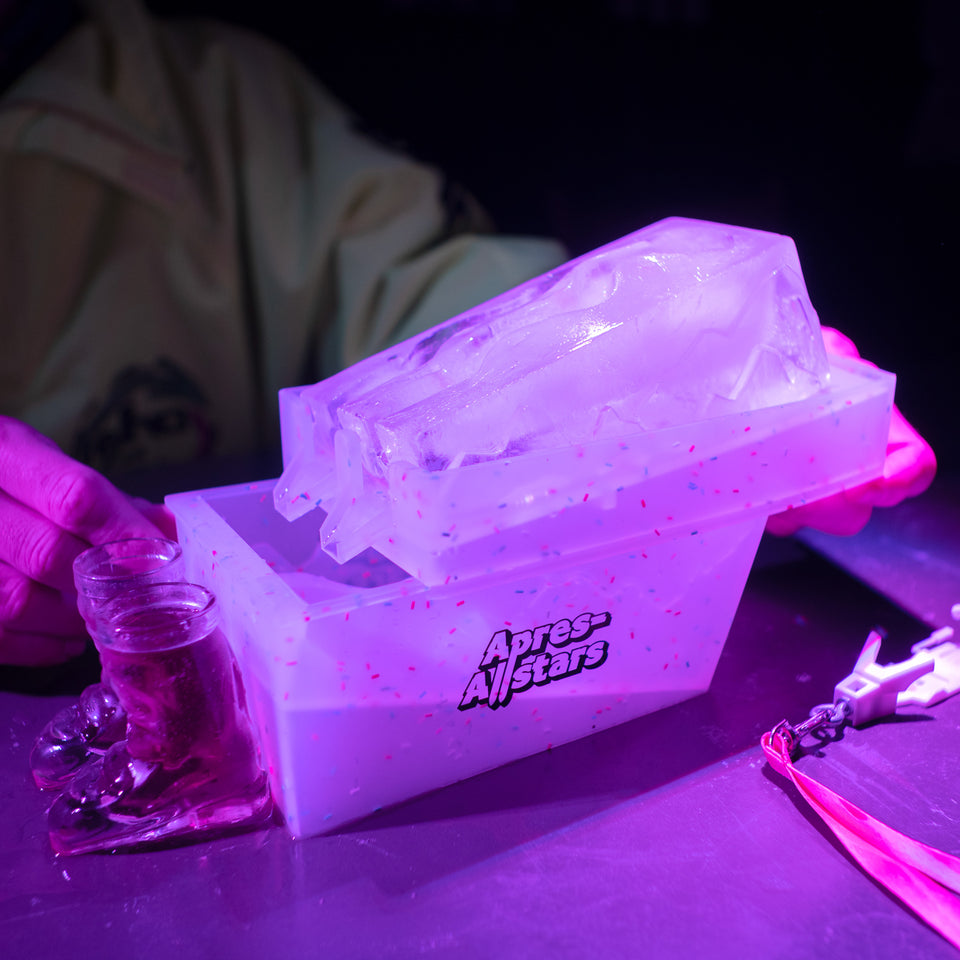 Apres-Allstars® Shot Slope Slalom - ice slide as a freezable silicone mould
AASL01WH01
Tax included.
Shipping
calculated at checkout.
We are live on Kickstarter!
We have listened to your wishes and developed diligently: The first modular shot ski to make you allstars of the next party. The Swig Ski 3000 is now live on Kickstarter. Don't miss the Early bird offers of up to -40%!
Kickstarter: SwigSki 3000
Our webshop will be online again after the end of the campaign (August 4th)!
Beware of slipping (for drinks): With the Apres-Allstars® Shot Slope Slalom, the drinks are cooled at the hottest party!

The silicone ice mold you can freeze and reuse yourself: for a whole iceberg instead of ice cubes - including double drinks slalom and holders for downhill flags.
Hours of fun at the table with drinks chilled in seconds
Party fun in just 4 steps:
1. Fill with water and place in the freezer with the lid
2. Depending on the freezer compartment, the ice cube needs about 8 hours to freeze through
3. Remove the iceberg from the mold and place on the lid ready to serve.
4. Serve ice-cold drinks in seconds!

Tip for the breaks:
The lid with iceberg slides back easily on the mold. In this way, the melted water runs back into the mold via the spouts and the table stays dry! 
Scope of delivery:
Silicone ice cream mold
Lid for ice cream mold 

(Note: Glasses not included!)