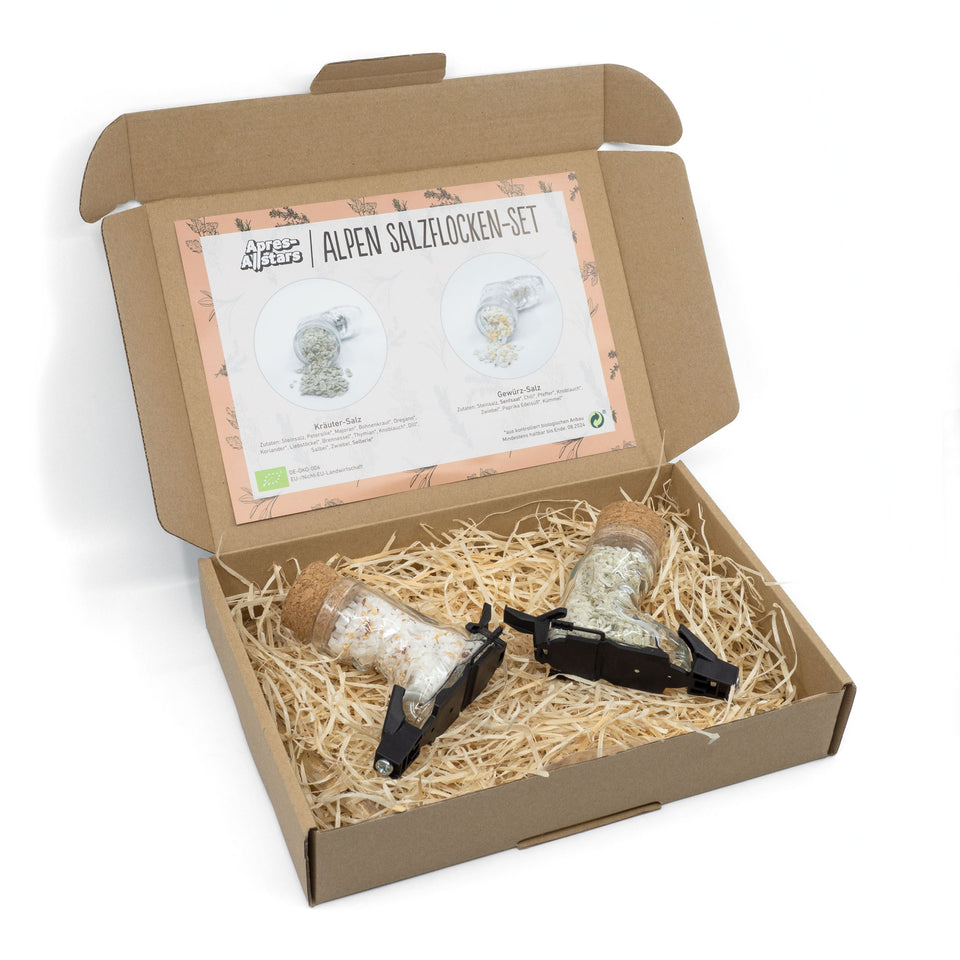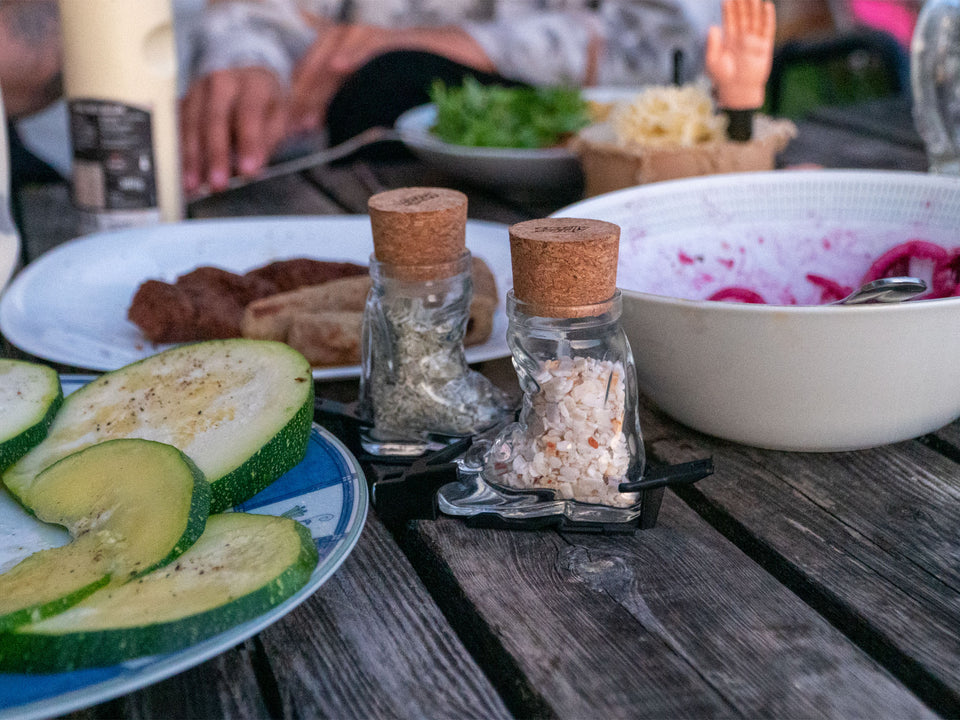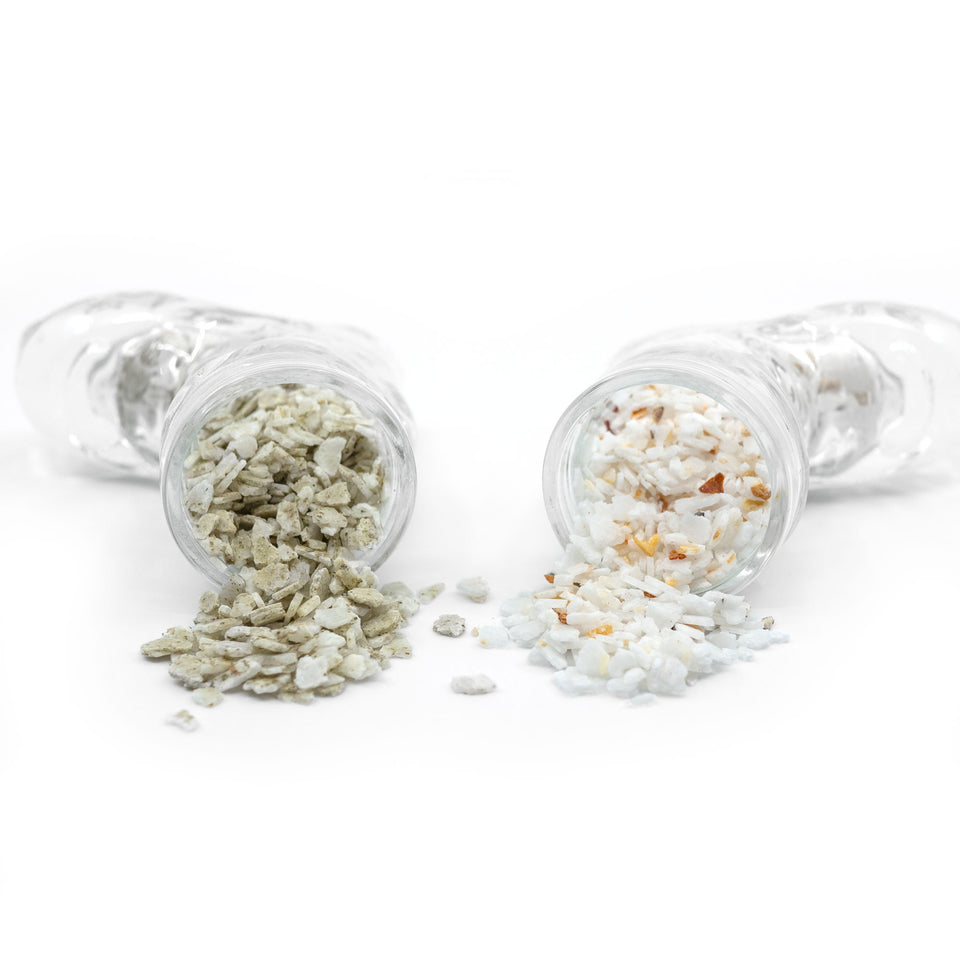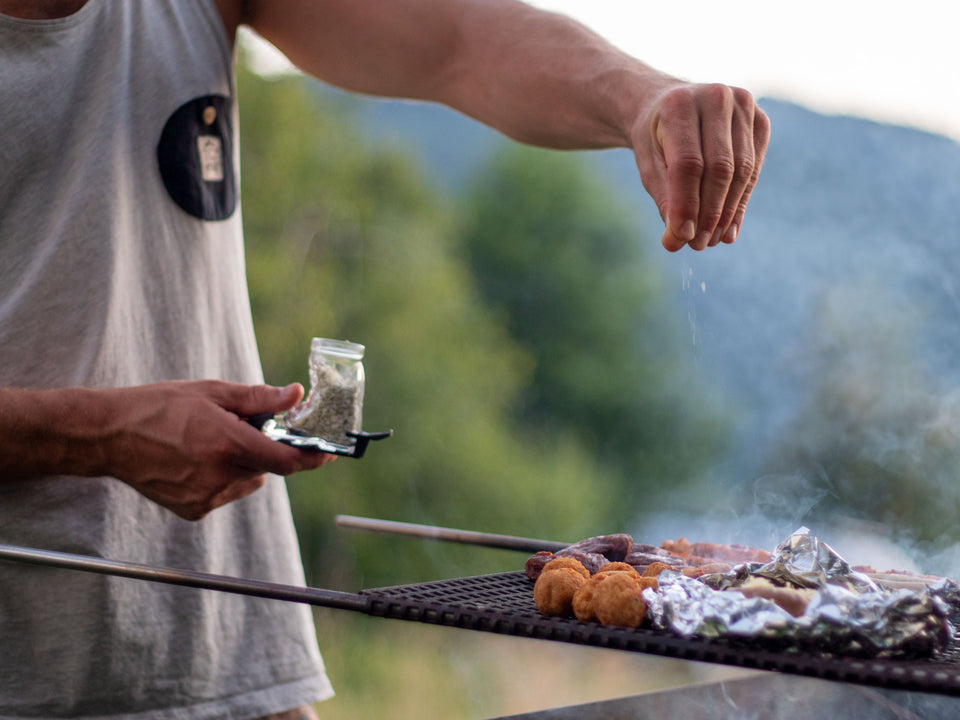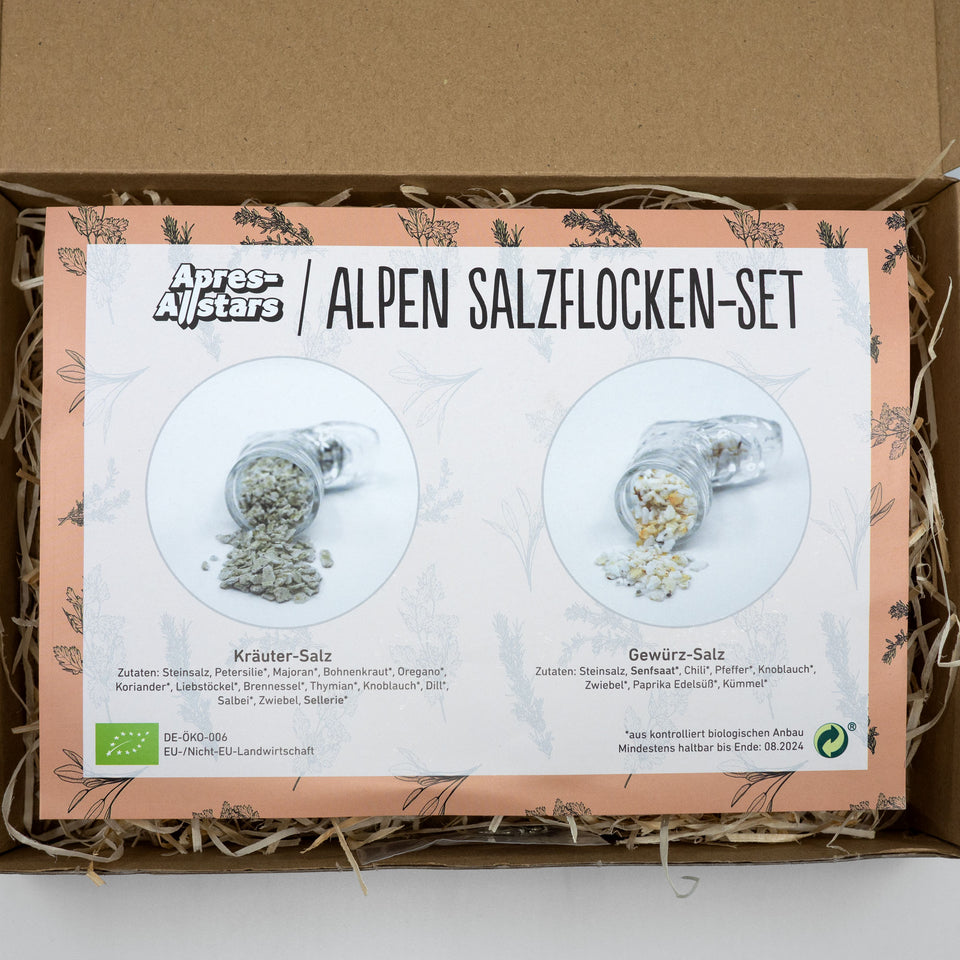 Apres-Allstars® Alps Salt Flakes Set: Herb & Spice Salt
AASS02UN01
Tax included.
Shipping
calculated at checkout.
We are live on Kickstarter!
We have listened to your wishes and developed diligently: The first modular shot ski to make you allstars of the next party. The Swig Ski 3000 is now live on Kickstarter. Don't miss the Early bird offers of up to -40%!
Kickstarter: SwigSki 3000
Our webshop will be online again after the end of the campaign (August 4th)!
The perfect gift for every ski and mountain lover!
Our Alpine Salt Flakes set consists of two of our unique jars with binding and cork. Filled are the jars with special salt flakes, which by the special manufacturing of our local partner the herbs and spices with get pressed in. This makes the salt flakes unique in taste and a real specialty.
All ingredients are of the highest quality and from controlled organic farming. Filling quantity per jar: 35.5g salt

We are happy to cooperate with the Pidinger Werkstätten of the Lebenshilfe BGL for the confection. Information about the workshops can be found here: www.pwlh.de

Herbs salt
Ingredients: Salt (rock salt), parsley*, marjoram*, savory*, oregano*, coriander*, lovage*, nettle*, thyme*, garlic*, dill*, sage*, onion*, celery*.
Spice salt
Ingredients: Salt (rock salt), mustard seed*, pepper*, garlic*, chili*, onion roasted*, paprika sweet*, cumin*.
*From controlled organic cultivation
Allergens
We confirm that all ingredient statements in the spice and herb salt blends in our ingredient lists are full declarations. Ingredients of less than 1% are also declared. Since all spices and herbs are stored, mixed, ground and processed in common areas, trace contamination of spice and herb allergens cannot be ruled out. For mustard and celery products, we have appropriate cleaning plans in place to eliminate contamination as much as possible.
Gluten-free cannot be guaranteed, as grain is also processed in the agricultural supply companies and the limit of the Celiac Society can easily be reached as a result.